November 13, 2019 Dear Cardinal Families, As we approach the winter months, we have begun planning for inclement weather. Almost every year, Stewartsville experiences a few days of very cold, icy, or snowy weather that necessitate closing or delaying school. Hopefully, we have a mild winter, but if not, we want you to be prepared ahead of time. How do we decide to close school? The decision to delay or close school is a careful decision informed by several factors, including temperature and wind chill, levels of snow and ice, road conditions, and how these conditions are forecast to develop over the day. A decision will be made the night before; however, this might not always be possible in such cases, the decision will be made between 5:00–6:00 a.m. the morning of the delay or closure. If school is canceled, all afterschool activates will also be canceled. How is the public notified of school closings? The best source of information is the Stewartsville C2 social media accounts: Twitter (@stewartsvilleC2), Facebook (@StewartsvilleMO), and our school webpage (
https://www.stewartsville.k12.mo.us/
). Information will also be shared using our text blast and voice call notification systems. What does a 2-hour delay mean? A delay causes schools to open two hours later than the normal start time (10:00 a.m.). The school will close at the regular time (3:10 p.m.). The school will not be open for students to enter until (9:15 a.m.). The buses will run normal routes on a two hour delay. Any before-school programs/practices/activities will be canceled. A limited breakfast will be served (cold cereal and milk) on 2-hour delay days. When the opening of school has been delayed due to weather, afterschool programs will operate as scheduled. (Preschool will not be in session on days we utilize a late start.) What if inclement weather develops during the school day? We open with the intent of remaining open for the full school day. Early dismissals are used only in extreme situations. In such cases, all afterschool activities will be canceled. If we need to close early, students will still be served lunch before dismissal. When will school be made up? State law requires us to have a minimum of 1044 hours of school per school year. Our 2019-2020 school calendar has been built with the intention of students attending school for a total of 1112 hours. What this means is in the case of a canceled day of school, late start, or early dismissal, we will not need to make up any time until we miss a total 68 hours or 10 days' worth of time. If we end up needing to make up hours/days, we will adjust the calendar as follows • If we have to make up no more than a 1/2 day, May 20 will become a full day of school. • If we have to make up no more than 1 ½ days, May 20 and May 21 will become full days of school. *The Professional Development day for teachers will not be rescheduled. • If we have to make up no more than 2 ½ days, May 20, May 21, and May 22 will become full days of school. *The Professional Development day for teachers will not be rescheduled. Sincerely, Michael L. Stephenson Superintendent

School Notification System TEST: November, 13th @ 7:00pm Over the past month, we have been working on updating our school text blast and our voice call notification system. We will be testing the system this evening at 7:00 p.m. If you do not receive the text message and/or the voice call, please contact the school tomorrow and provide us your contact information. We will then cross-reference your current contact information with the information we have in the system to find the issue. The text blast will come from 98901 and will read From#TheNest: followed by the message. The phone call will come from the school's main phone line, 816-669-3258. When answering the call, you must speak into the phone for the messaging system to be activated.

Happy Veterans Day to all who have, who are, and who will serve. We will never forget your sacrifice. 🇺🇸 #TheNest

It's National STEM Day!! 😊 5th grade is building bucket towers to hold the most pennies. #TheNest #TheCardinalWay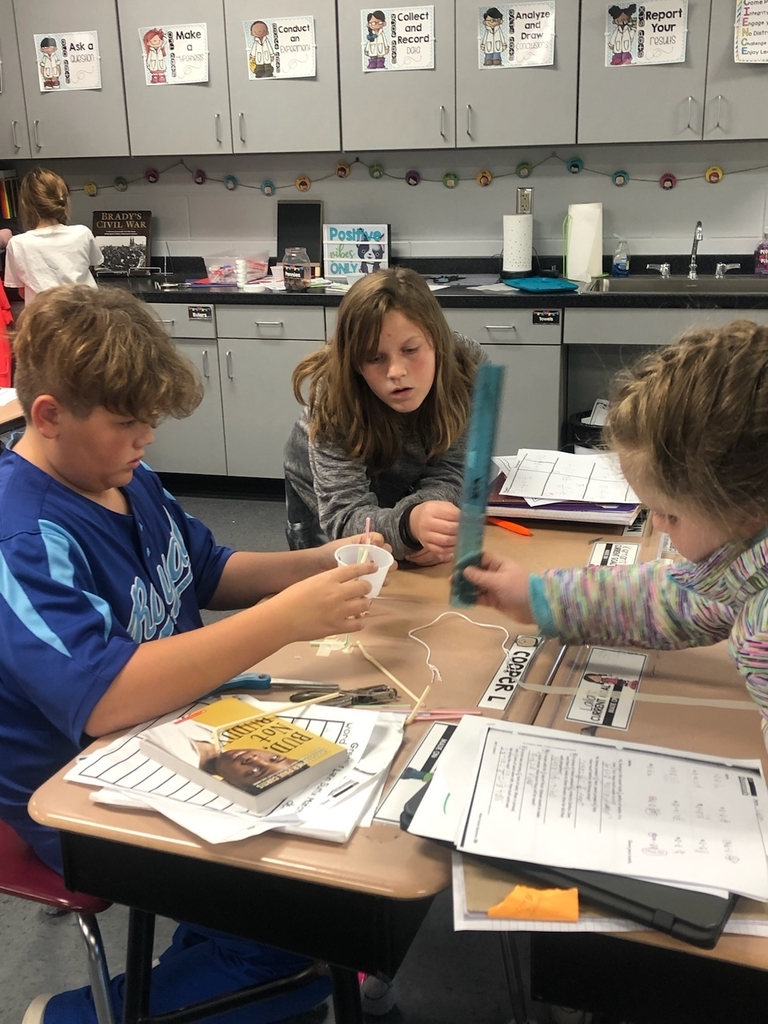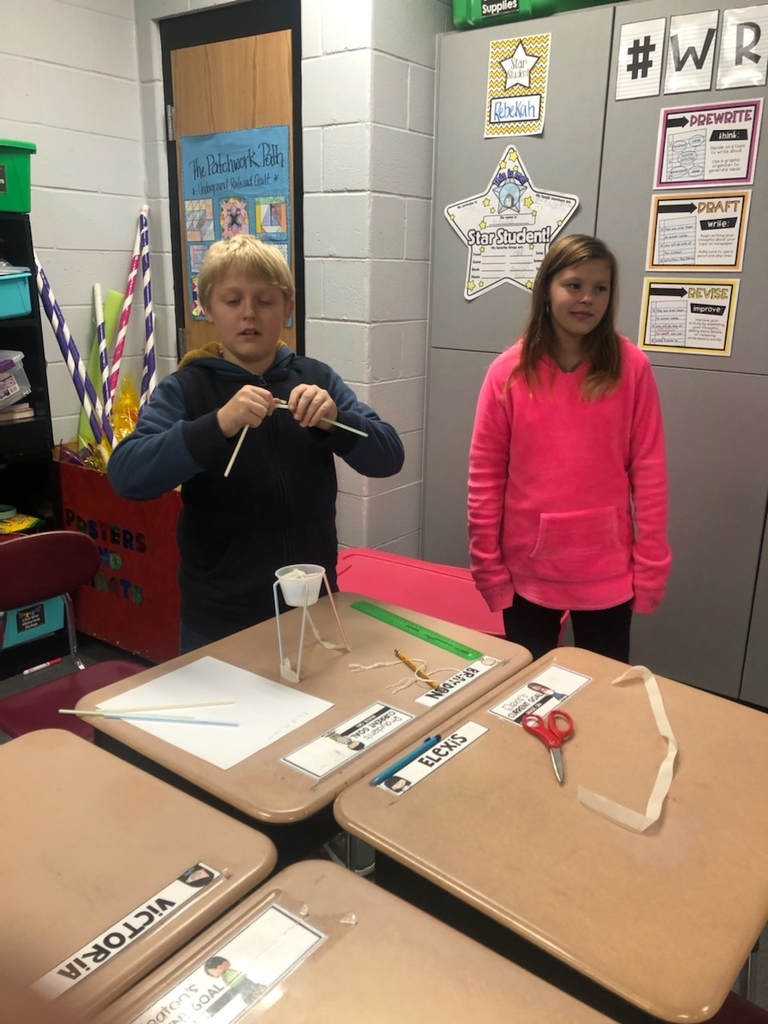 Happy Birthday to our favorite BookKeeper. We hope your day is excellent, and we thank you for never missing a PAYDAY!!!👍🎉🎉🎉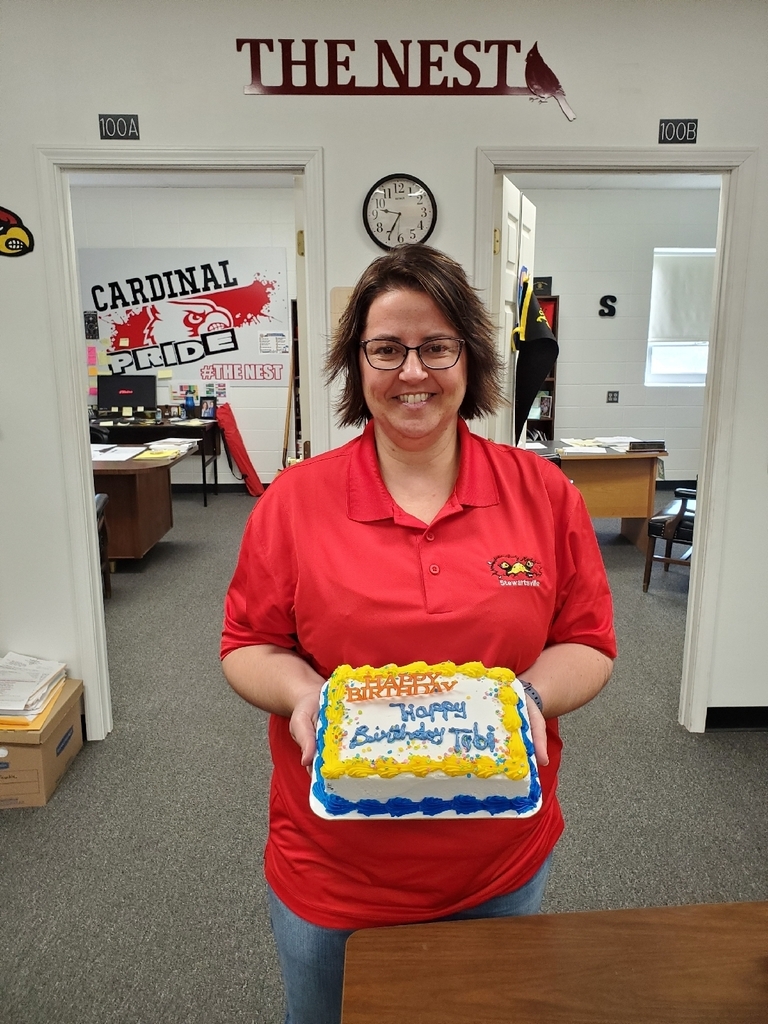 Have you thanked a veteran lately? We have, and we feel honored to welcome them into "The Nest" this morning. Happy Veterans Day to all who have, who are, and who will serve our great country. #TheNest #TheCardinalWay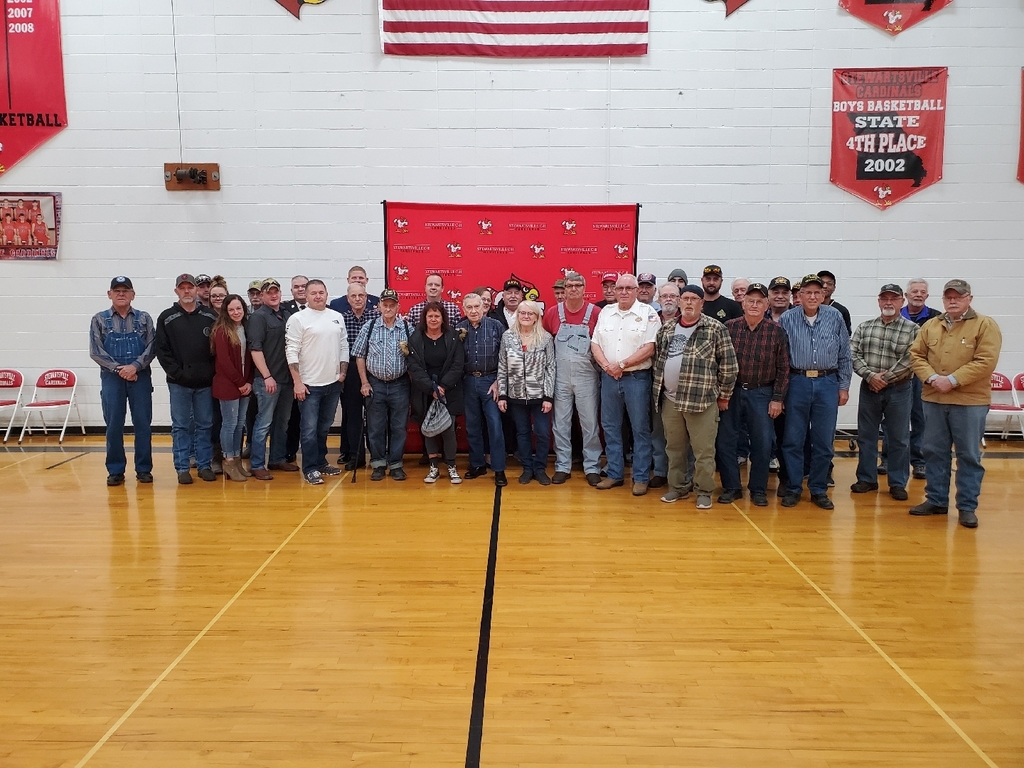 Veterans Breakfast is tomorrow, 11/8/19, at 9:00 a.m. All local veterans and their spouses or family members of our students that are veterans are invited. We will have an all-school assembly starting at 10 a.m. to acknowledge and celebrate all of our special guests. #TheNest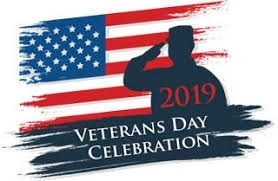 Rep. Jay Eggleston dropped by "The Nest" today to deliver David Welter a copy of the Missouri House of Representatives Resolution that was granted for his accomplishment as a member of the 2019 National FFA Band. #TheNest #TheCardinalWay #CardinalVictory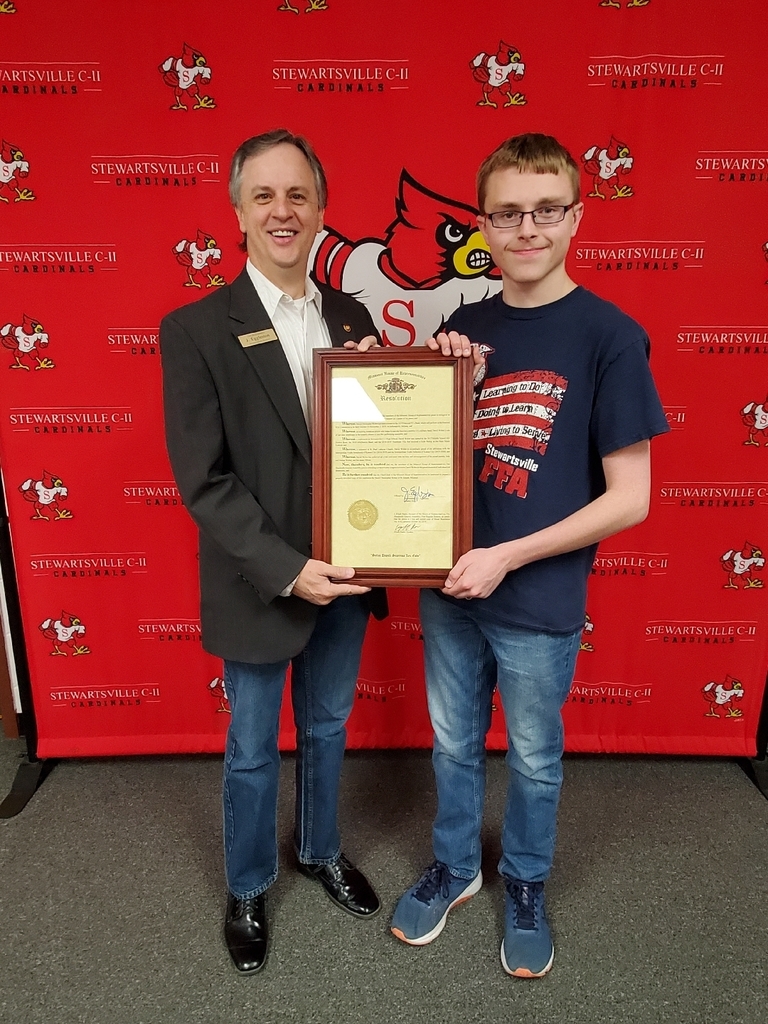 Help us give Deputy Little a HUGE thank you for repainting the front parking lot lines and for helping improve our student drop off and pick up area. #TheNest #TheCardinalWay

Tonights JH Basketball Games @ Avenue City will start 5:30pm.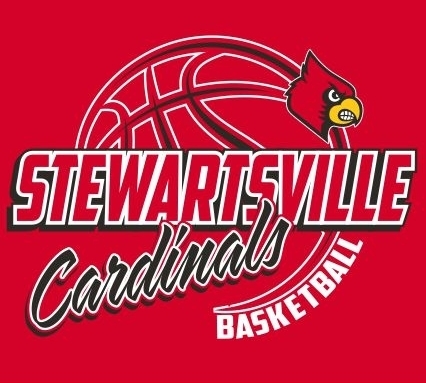 Happy Birthday to our FAVORITE PRINCIPAL... 💯🥳🥳#TheNest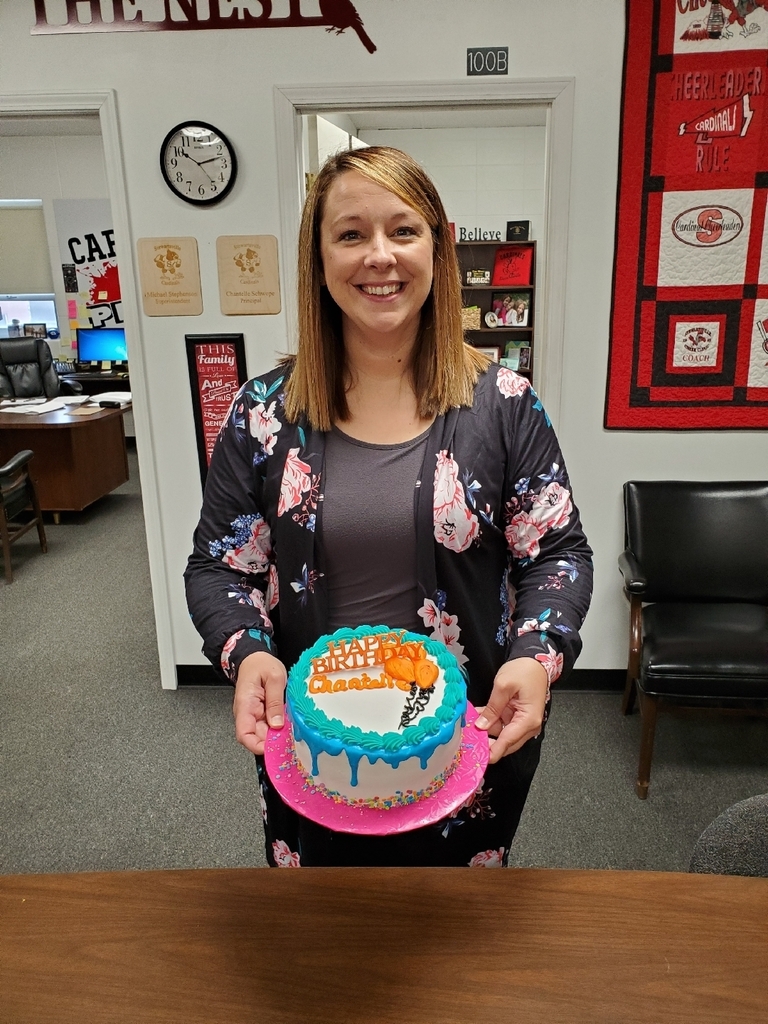 Congratulations to the Cardinal Pride Band Members who auditioned today for the All-District Band at Central High School. The results are: David Welter -1st chair Trombone All-District Honor Band Wyatt Wuerfele - 6th chair Trombone All-District Honor Band Sydney Bennett - 3rd chair Clarinet All-District Concert Band

Don't forget to signup for tomorrow night's pep bus. The bus will leave Stewartsville at 5:00 pm. There is a signup sheet in the school office.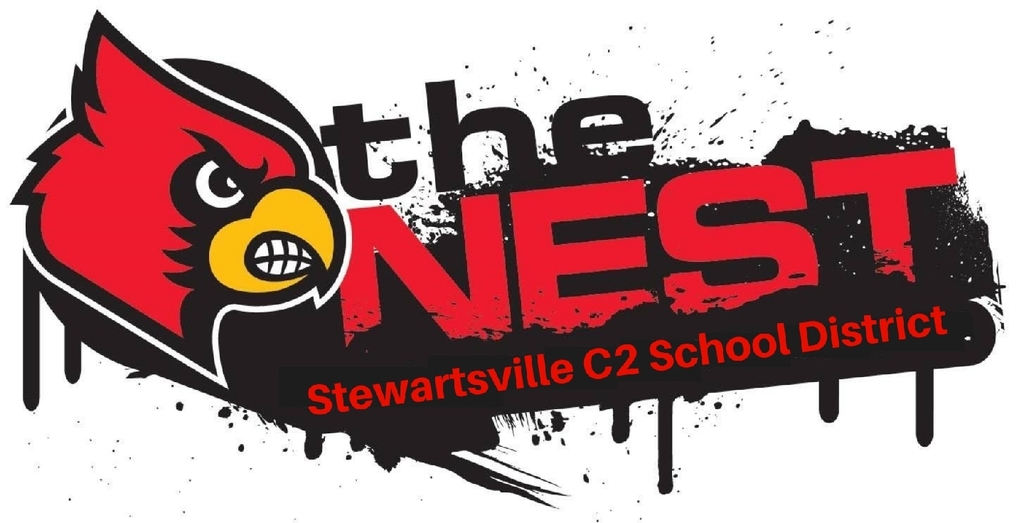 Elementary Halloween Fun Thursday, October 31, 2019 Students need to bring their costume in a bag to school. COSTUME PARADE 2:00pm FALL PARTIES 2:15pm Students are not allowed to bring toy weapons to school e.g. swords, knifes, guns, etc.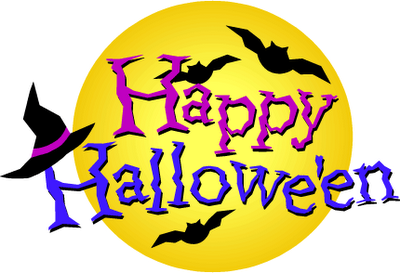 REMINDER: There is NO SCHOOL tomorrow due to Teacher Meetings and Parent/Student/Teacher Conferences. Conferences are from 1:00pm to 7:00pm tomorrow afternoon/evening and again Wednesday from 3:30pm to 6:30pm. Please come and visit with your child's teachers and bring your child with you as he/she needs to be a part of the conversation surrounding their learning.

Reminder: There is NO school for students on Monday or Tuesday, October 28th, and 29th. Parent Teacher Conferences are scheduled for Tues. October 28th from 1pm-7pm and Wed. October 29th from 3:30pm-6:30pm.

Due to cold weather, we are postponing our "Reading Adventure Night." We will share more information once it's available.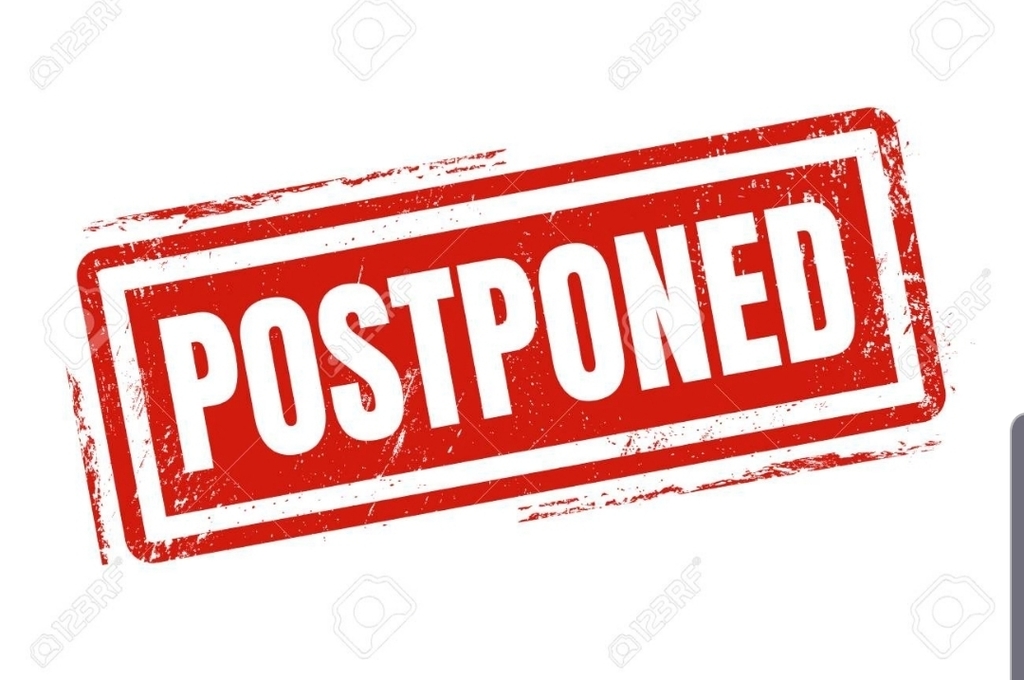 We will be partnering with Osborn School again this week to offer a pep bus for Friday nights Varsity Football Game in DeKalb. The bus will leave Stewartsville at 5:45pm.

Congratulations to our 3rd Place Regional Competitive Cheer Squad on qualifying to advance to the state competition in St. Charles, MO, on November 16th & 17th. #TheNest #CardinalVictory #TheCardinalWay #BeAChampion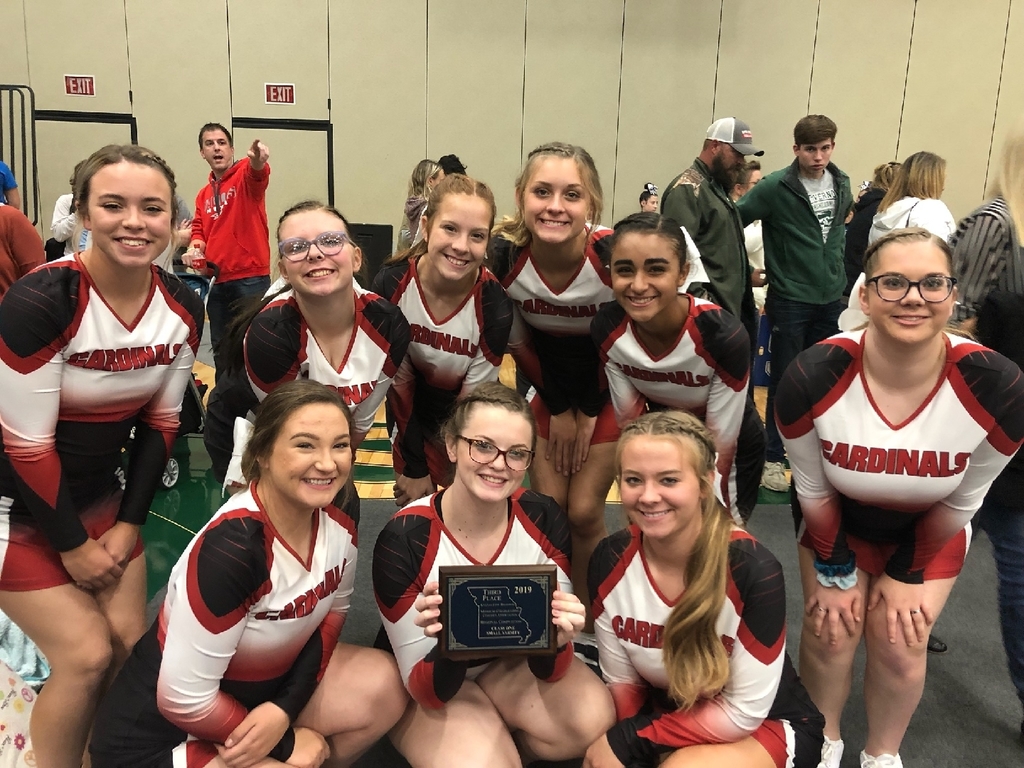 Best of luck to our Lady Cardinals! They are competing in the Regional Cheer Competition at Staley HS this afternoon. Their performance time is set for 3:25 pm. #TheNest