The Stewartsville C-2 School District would like to thank Tom Courtney and Lewis Francis from the Continental Lodge #37 for presenting our band a check to support their upcoming trip to Florida. The Lodge held a free will donation breakfast to benefit the band last Saturday. We are so blessed to have such a wonderfully supportive community! #TheNest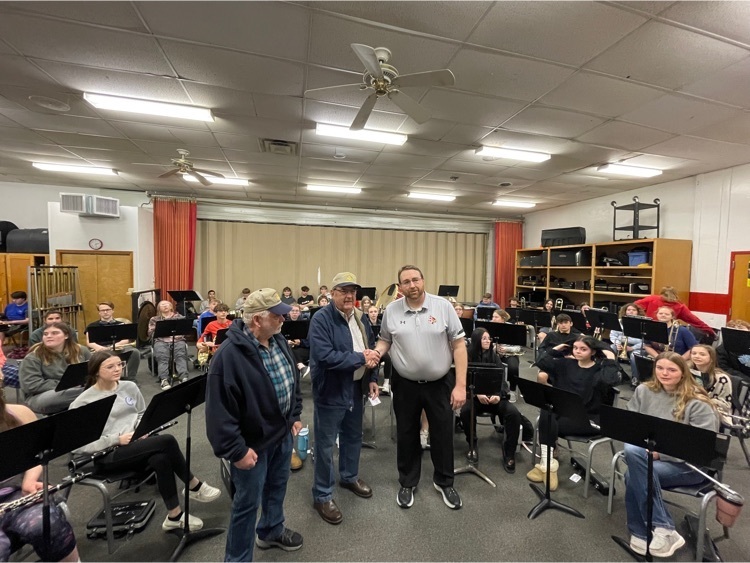 Parent Teacher Conferences will be held next week: Tuesday, March 14 from 3:30-6:30 Thursday, March 16 from 1:00-6:30 We look forward to seeing you at #TheNest!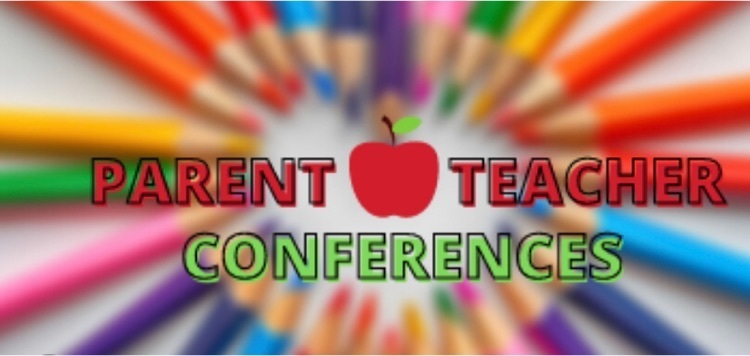 Big news, Stewartsville School families! Your student has the opportunity to travel to Greece with Mrs. McFarland in Summer 2024. Students who will be in 9th-12th grade for the 2023-24 school year are eligible. Details will be discussed at an upcoming informational meeting. Use this link to register for the meeting:
http://bit.ly/3YazkxE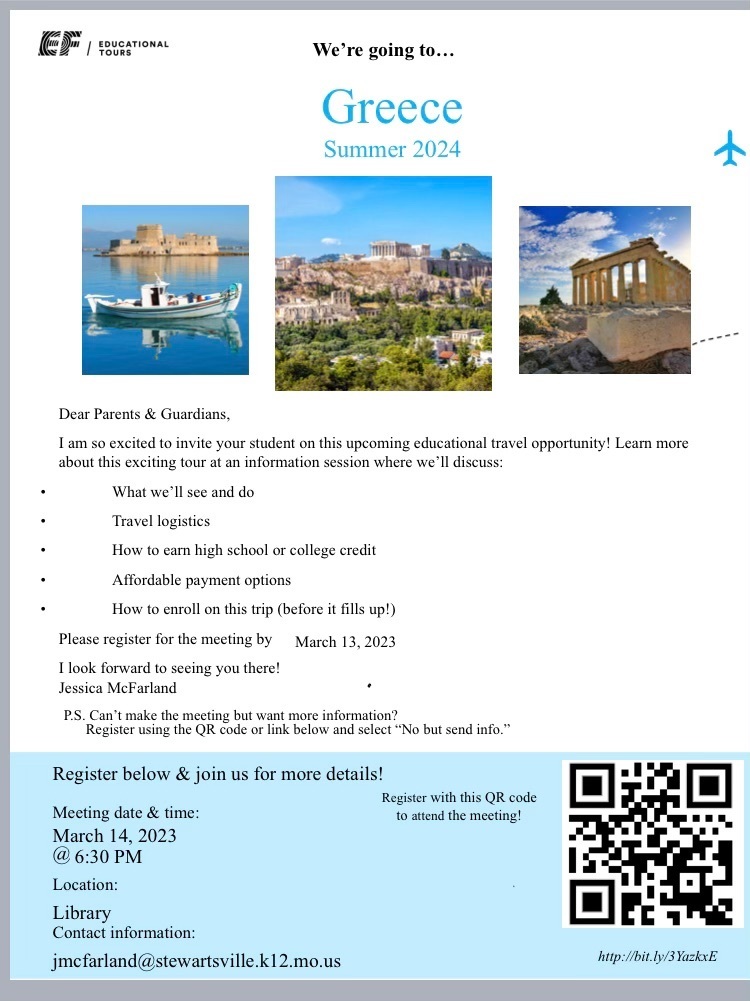 Dear Parents and Guardians, I invite you to an evening presentation on Tuesday, March 7 at 7pm at Osborn High School to discuss the intersection of social media and mental health issues in teens. The suicide rate among middle and high-school-aged children has increased drastically since the introduction of the smartphone, and cyberbullying has been a significant contributor to this alarming trend. As a principal and parent, I know first-hand how overwhelming and dangerous the misuse of social media can be. That is why I booked John Halligan to speak to you. He has developed a presentation about his son, whose heartbreaking story changed his life forever. Through his story, Mr. Halligan has inspired students to reach out before it's too late. His program has received much praise for its effectiveness in helping parents and children better understand bullying, suicide prevention, and self-advocacy. He will tell his son's story and discuss the above-mentioned critical topics. He will also advise parents and guardians on mitigating potential mental health risks. It would mean a lot to me if you could join us. Sincerely, Mrs. Chantelle Schwope
On Tuesday, March 7 our 7th-12th grade students will hear from John Halligan about bullying and mental health. If you would prefer that your student not participate in this presentation please email Mrs. Schwope to opt out. If you would like to check him out, here's a short clip about our speaker:
https://youtu.be/mBEEN04H0kc
Thank you for your continued help in supporting the social and emotional health of our students at #TheNest.
The Stewartsville C-2 School District is currently accepting applications for two Elementary Education Teachers and a JH/HS Math Teacher for the 2023-24 school year. The ideal candidates will have a positive attitude, be patient and be willing to work flexibly in conjunction with other teachers on our team to best meet the needs of our Cardinals. Candidates need to hold or be able to obtain a Missouri teacher certification and be able to pass a fingerprint background check. To apply, please complete the certified staff application found at:
https://www.stewartsville.k12.mo.us/page/employment
and email it to
cschwope@stewartsville.k12.mo.us
or fax to 816-669-8125. Any questions can be directed to Mrs. Chantelle Schwope at the above email or by phone at 816-669-3258.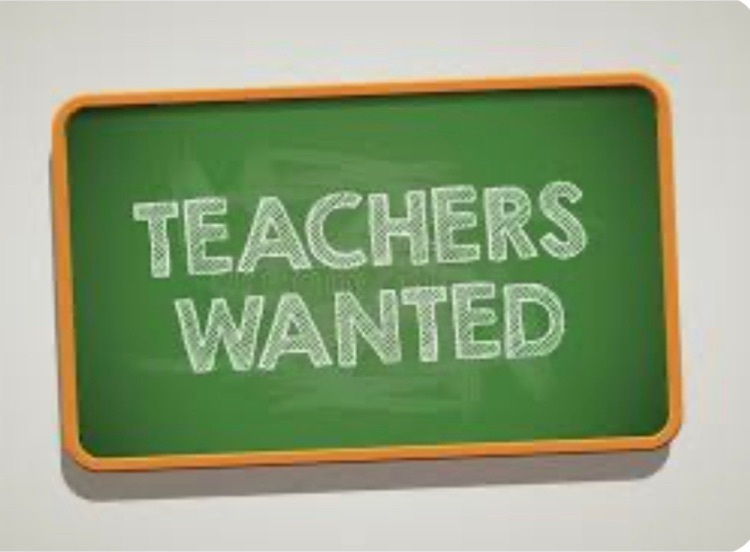 HS Baseball and JH/HS Track practices start on Monday, February 27. All athletes must have a current physical on file to be able to practice.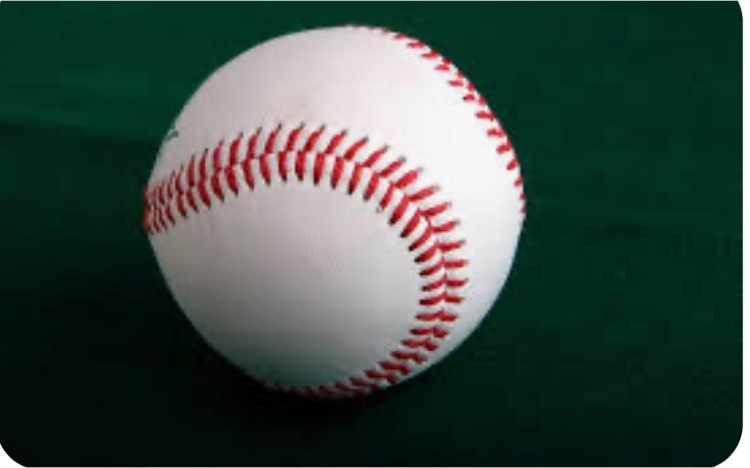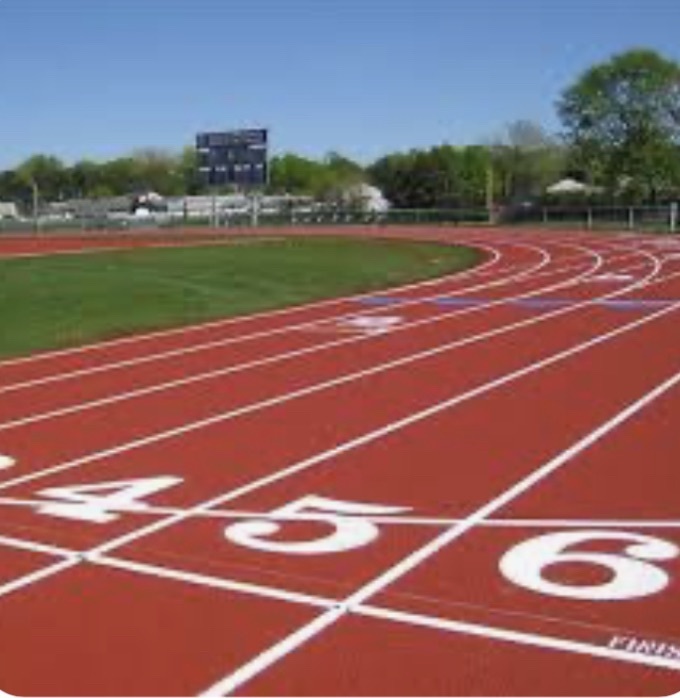 Our Elementary STUCO students presented SRO Oulman a certificate of "Appreciation" for SRO appreciation day. Thank you for everything you do for our staff and students! #THENEST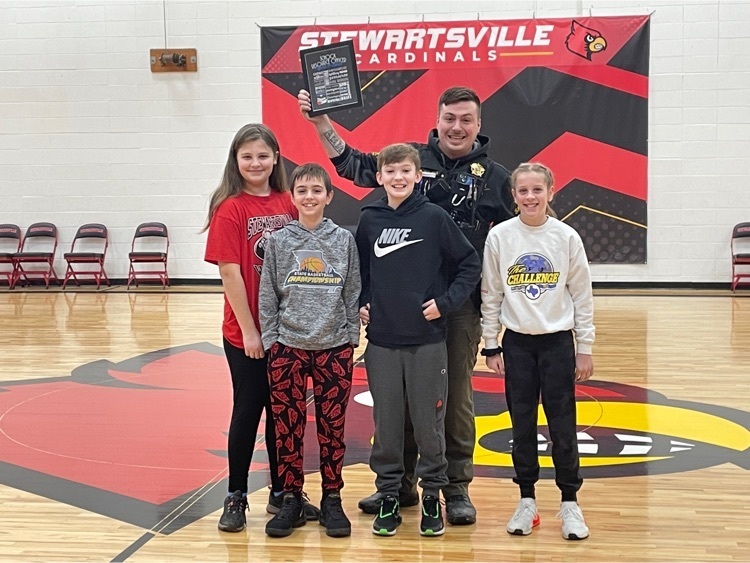 It's that time of year again! Please call the office at (816)669-3258 to set up an appointment for preschool or kindergarten round-up. (Students need to be five before Aug. 1 to sign up for kindergarten.)

Due to poor road conditions, the Stewartsville C-2 School District will NOT be in session tomorrow (2/17). Stay safe and enjoy the extended weekend. Just a reminder that school will also not be in session on Monday (2/20) in observance of President's Day.
Due to slick roads, our Senior Night games and recognition have been postponed to Friday, February 17. Senior recognition will still take place between JV boys and the Varsity girls games. Seniors and parents, please be ready to go at 5:45pm.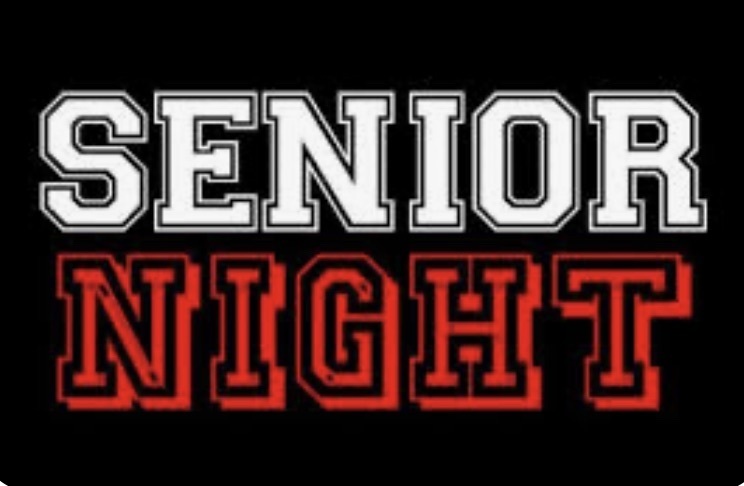 Due to slick road conditions the Stewartsville School District will NOT be in session today. Stay safe and enjoy your snow day!
The Week Ahead: Tuesday, 2/14-Elementary Valentine parties 2pm Thursday, 2/16-HS Basketball-Senior Night Saturday, 2/17-Courtwarming Dance at Osborn 7-9pm

Due to poor road conditions, the Stewartsville School District will NOT be in session today. Stay safe and enjoy your snow day.
Dear Parent/Guardian, Stewartsville C-2 is committed to taking proactive steps to combat the problem of bullying, both in schools and online. To raise awareness, renowned international speaker and author Mr. John Halligan will deliver a presentation to our 7th-12th grade students about his own personal tragedy - his 13-year-old son, Ryan, who took his own life in 2003 after being an early victim of cyberbullying as a middle school student. Through powerful video clips, still pictures, and the story of Ryan's life and the factors that led to his suicide, the students will gain a first-hand perspective of what it means to be affected by bullying and cyberbullying, not only as a target but also as a family and friends of a target. The wrap-up session will educate students on forgiveness, suicide prevention, and the role of bystanders and challenge them to apologize to someone. For more information, please visit
www.RyansStory.org
. We understand the sensitive nature of the topic, so if you have any questions, feel free to contact us at 816-669-3258 and/or
lbell@stewartsville.k12.mo.us
or
cschwope@stewartsville.k12.mo.us
. If you prefer that your child not attend the presentation, please send a written note or email to Mrs. Chantelle Schwope before March 3, 2023. Sincerely, Chantelle Schwope Principal Stewartsville C-2 Schwope
Due to the Courtwarming dance being postponed, there is concern that students who had signed up won't be available and students that hadn't signed up that have asked if they can go now. We have a NEW dance sign-up sheet in the office. All students who wish to attend the dance on Sat., Feb. 18 must sign up by Feb. 16 at 3:15pm, even if you had already signed the other sheet.

Our FCCLA Chapter is selling Country Cookie Valentines! Each cookie is $3 & will be delivered to students on Tuesday, February 14th. Two of the styles pictured are available: U ROCK or XOXO. Forms are available in the front office. Elementary students will turn forms into their classroom teachers. JH and HS students will turn forms into the office. Please send exact change. Forms are due by Thursday, February 2nd.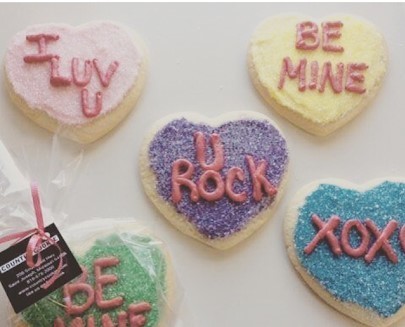 Good morning Cardinal Nation. Due to slick road conditions and for the safety of our staff and families, there is NO SCHOOL today. Stay safe!
Check out our hard-working honor roll students from 1st semester! #CardinalVictory #TheNest
Winter Homecoming is right around the corner. 7th-12th grade students who would like to attend the dance (hosted at Osborn) need to sign up in the office at school. You must be signed up to attend.